Distribution –
Adhesive Solutions For Every Requirement
VOLZ® TAPES offers high-quality, adhesive tape solutions for nearly every application from leading manufactures such as tesa®, Intertape®, 3M, Scapa, Nitto, and more.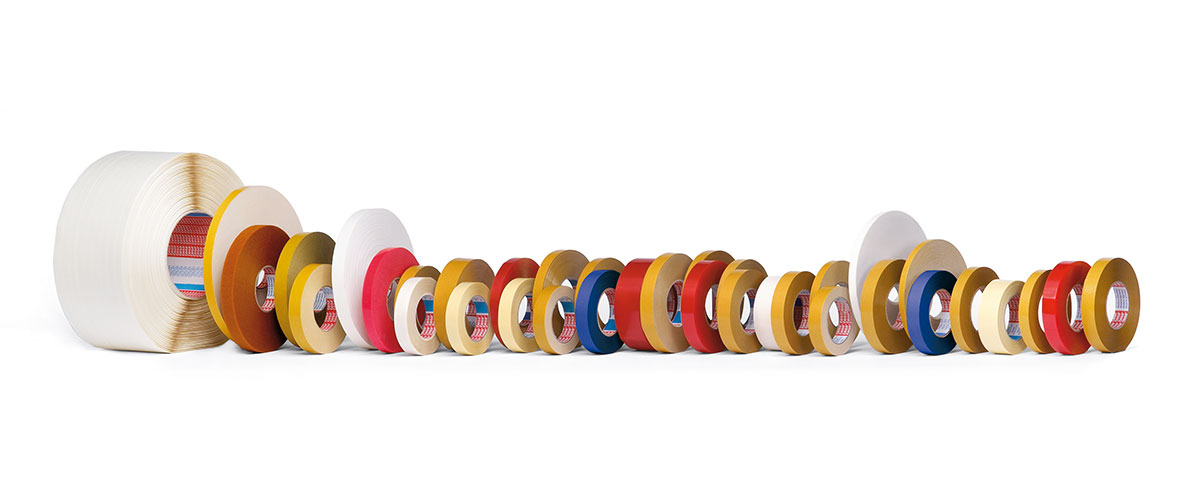 Doppelseitige Klebebänder
VOLZ® TAPES produziert doppelseitige Klebebänder für Unternehmen aus dem Handel, Industrie und Automotive sowie nach Maß für Klebebandconverter und Händler.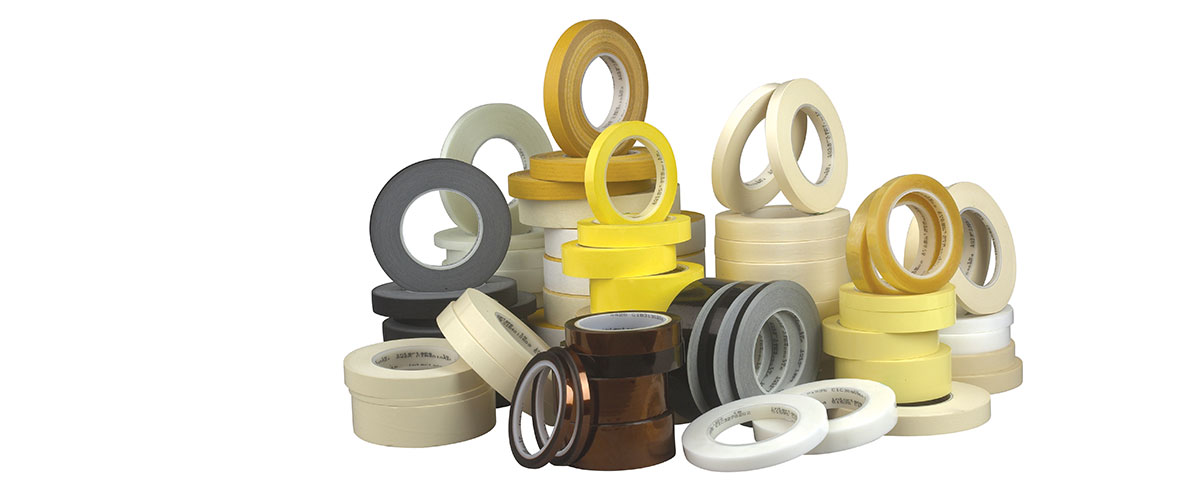 Elektroklebebänder
VOLZ® TAPES bietet Ihnen ein umfassendes Produktprogramm an hochwertigen Elektroklebebändern in individuellen Breiten oder als Formstanzteil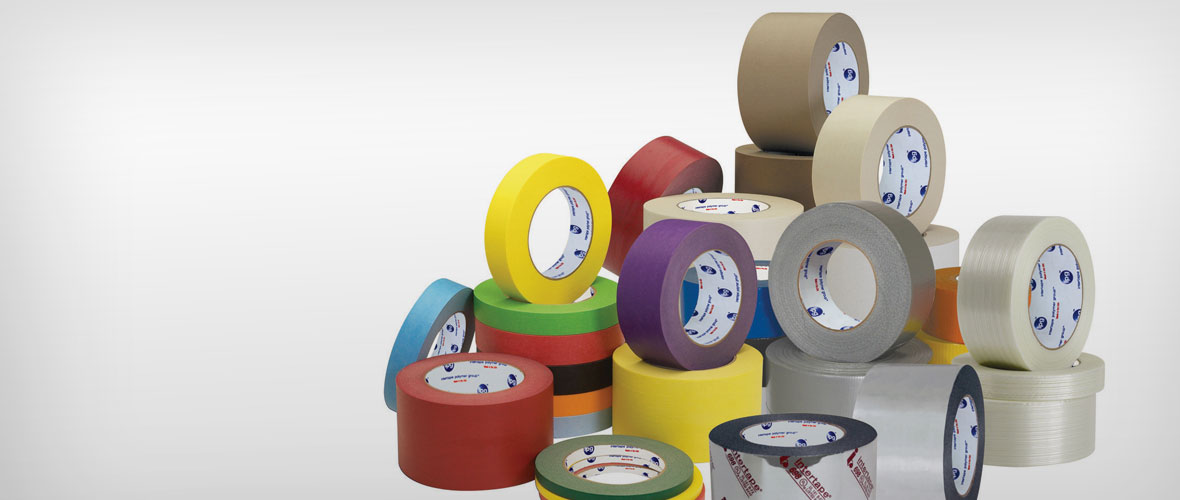 Industrieklebebänder
VOLZ® TAPES finden Sie leistungsfähige einseitige oder doppelseitige Industrieklebebänder mit höchster Belastbarkeit unter härtesten Bedingungen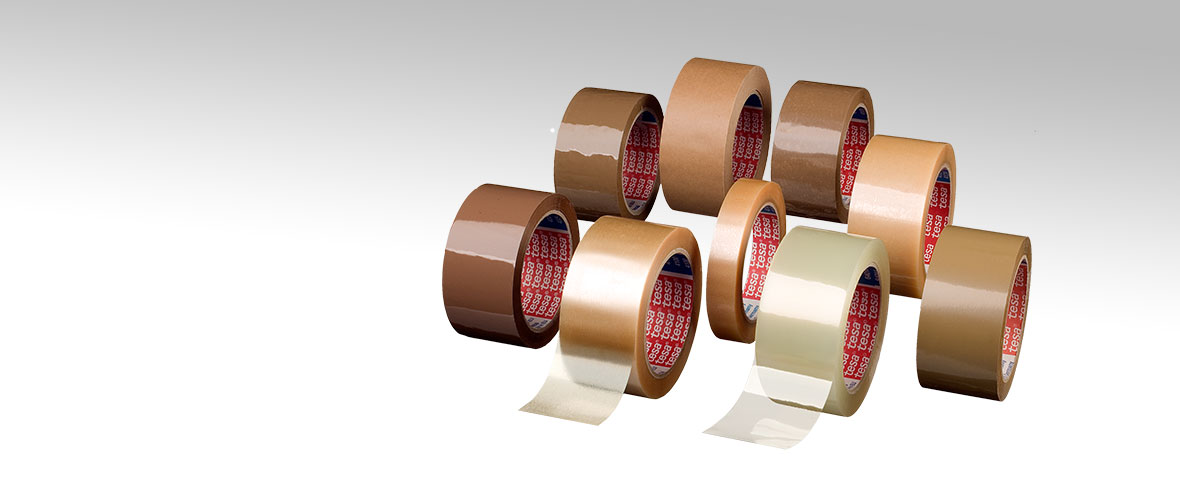 Verpackungsklebebänder
VOLZ® TAPES liefert Ihnen Verpackungsklebebänder aus verschieden Folienmaterialien mit bedarfsgerechten Klebstoffsystemen unbedruckt oder bedruckt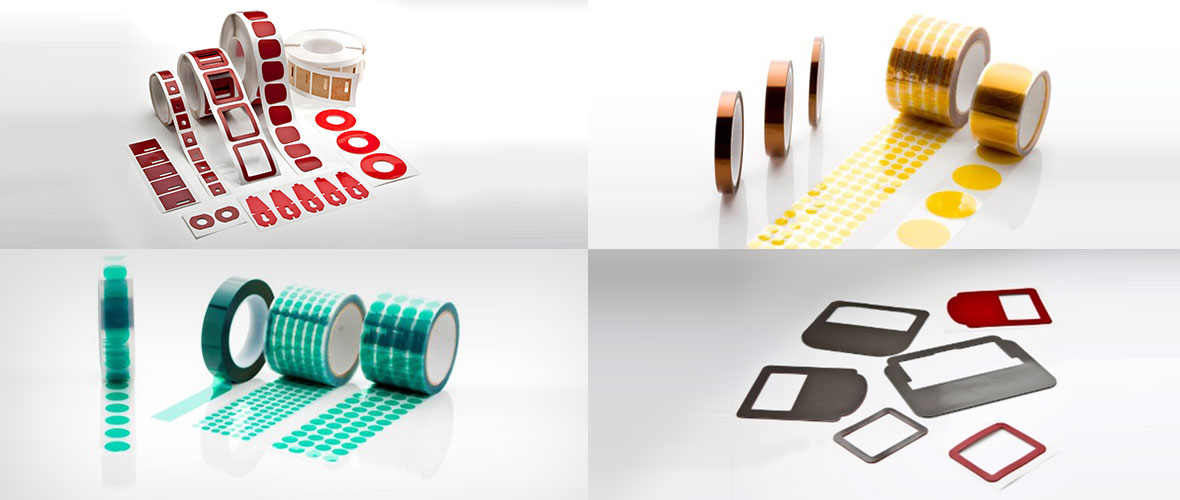 Formstanzteile
VOLZ® TAPES fertigt hochwertige selbstklebende bzw. nicht selbstklebende Formstanzteile sowie bedruckte oder unbedruckte Etiketten nach individuellen Vorgaben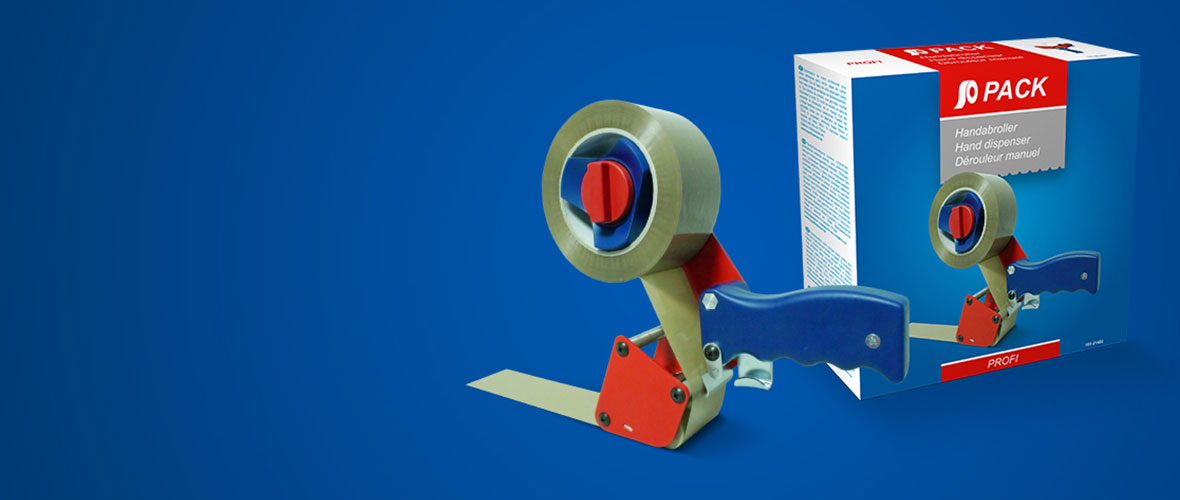 Verarbeitungsgeräte
VOLZ® TAPES finden Sie praxisbewährte und bedienfreundliche Verarbeitungsgeräte für ein- und doppelseitige Klebebänder, Etiketten und Formstanzteile
Our Customers
VOLZ® TAPES adhesive tape products support complex applications for prominent companies worldwide. We deliver high standard solutions across an array of industries including the Automotive Industry, Machine Engineering, Metal Processing, Medical Technology, Building and Trade, Appliances, HVAC, the Armed Forces and Government Agencies.
Custom Solutions
When a standard industry adhesive tape is not suitable for your application, VOLZ® TAPES offers custom designed Converting and Coating adhesive solutions to meet your exact specifications.
atemious PRO FFP2
VIRUS FILTERING RESPIRATOR MASK
The atemious PRO is a premium respiratory protection mask manufactured and developed in Germany for professional use, providing highly effective virus protection of the respiratory tract.
The atemious PRO meets the strict requirements of the FFP2 sample test guidelines in the CE standard and thus provides effective protection against solid and liquid aerosols according to EN 149:2001+A1:2009. Our own demands as well as the predicate Made in Germany require an uncompromising product quality. The atemious pro not only offers reliable safety, the mask also opens a new chapter in wearing comfort. Respiratory resistance, skin compatibility and ear traction have been optimised in extensive practical tests for professional everyday use.
PLACING TRUST IN MASKS THAT IN ACTUALITY HAVE INSUFFICIENT FILTER PERFORMANCE POSES A HIGH HEALTH THREAT, AND NOT JUST IN THE MEDICAL FIELD
The filtering performance of protective masks is currently the focus of public interest following revelations about sometimes shockingly weak filtration and falsified CE or CN certifications.
That is why every effort was made to ensure above-average filter performance when developing the atemious PRO.  According to the sample test report, the filter performance easily exceeds the required values of the FFP2 standards. This clearly distinguishes the quality of German production from that of anonymous, mass-produced masks. The atemious PRO is subject to the requirements for personal protective equipment in risk category III of the PPE regulation.
THE ADVANCED TECHNOLOGY OF BREATHING COMFORT COMBINES ABOVE-AVERAGE FILTER DENSITY WITH THE LOWEST POSSIBLE BREATHING RESISTANCE.
Continuous use by the medical workforce means that exhalation resistance plays a central role in keeping lung strain, and thus fatigue, to a minimum. It is very important, both from a medical point of view and for reasons of acceptance, to have the lowest possible breathing resistance. The atemious PRO has an average breathing resistance of 170PA, almost half that of the prescribed 300PA.
DERMA FLEECE ENSURES DERMATOLOGICALLY COMPATIBLE WEARING COMFORT.
The atemious PRO was developed with experts for every day professional usage. Besides density, wearing comfort plays a vital role. The internal moisture-absorbing derma fleece combined with the ergonomic fit is particularly gentle on the skin. The comfort fleece insert supports the smooth fit of the mask.
The high-quality ErgoFlex material of the earbands makes daily wear as pleasant as possible.
Expert Dr. Ballier Warns that Many Masks on the Market are Inadequate
Dr. Roland Ballier, a publicly appointed and certified expert for medical technology products, concludes that there are currently millions of masks in circulation in Germany that do not adequately protect the wearer against the coronavirus. This applies equally to FFP and KN95 masks. In addition to insufficient filter performance, often a significant increased breathing resistance makes the masks ineffective.
It is now well known that many masks from dubious manufacturers flooded the market in the early days of the pandemic. The shocking result of Dr. Ballier's investigation is that unfortunately, consumers still cannot rely on the different classifications and test marks.
That is why the "Made in Germany" certified quality of the branded atemious PRO is so crucial!
Dr. Ballier tested nine masks for the "SÜDKURIER" (a major regional daily newspaper in Baden-Württemberg), Wednesday, November 25, 2020 issue. The masks were procured by the paper's editors: two models from well-known Internet shops, and seven more from various pharmacies.
The result of the tests:
The two masks from the Internet had completely insufficient filter values despite their printed inspection certification marks.
Of the seven masks from the pharmacies, one mask failed the test due to filtering performance. Five of the six other masks had a breathing resistance that was far too high, making them difficult to wear and causing high respiratory stress. Therefore, these masks also did not meet the legal requirements. Legislation stipulates, for good reason, that masks need both filter performance and maximum breathing resistance.
The Bottem Line:
The market is flooded with unsuitable FFP or KN95 masks that have too low of a filtering performance and/or too high of a breathing resistance.
It is essential to look for certified quality that you can trust like the made in Germany atemious PRO.
The atemious Pro utilizes a special meltblown filter material. Each material roll is proofed before it goes into production. Rolls that insufficiently filter are sorted out and not used for production.
Due to the special meltblown filter material, the atemious PRO achieves filter efficiencies of 98% and still achieves low breathing resistances, which are at approx. 50 – 55% of the legal limit.
This translated information is an excerpt from the press release from Roland Ballier, MD. You may download the original German press release in its entirety here.
Questions?
Call us at:
+49 (0) 76 64 / 50 500 – 0
or send us a message with your request.
We provide turnkey solutions to our customers, providing both the complete assortment from all leading manufactures, as well as our own exceptional manufactured products.