Certified Quality
To assure our high standard of quality, VOLZ® TAPES has invested in a
state-of-the-art research and development laboratory with the latest technology testing equipment. Here, we precisely test and evaluate our products to guarantee that the specified values are being met continuously. Our Quality Management System is ISO 9001:2015 certified, our Environmental Management System is ISO 14001:2015 certified, and many of our Electrical Insulation Tapes and our Double-Sided Adhesive Tapes carry UL – Certification. VOLZ® TAPES is also AEO certified and participates in the global GS1 – System and fulfills GS1 standards.
We test our adhesive products according to AFERA, FINAT, PSTC, CATIA, TAAT und JATMA standards.  Per request, we can test to other specifications and standards required by our customers. We ensure quality of our die-cut parts using advanced optical measuring technology, comparing products against each customers' unique set of specifications. All test procedures and respective results are documented for transparency and future reference.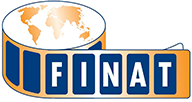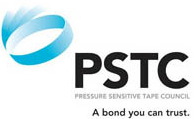 Our Laboratory Testing Includes:
Adhesive Strength Test 90° & 180° according to AFERA 5001
Static Sheer Adhesion Test according to AFERA 5012
Tensile Strength according to AFERA 5004
Measurement of Thickness according to AFERA 5006
Loop Tack Test according to Finat Nr. 9
Rolling Ball Tack Test according to PSTC-6
Unwind Adhesion DIN EN 1944
Material Structure Test
Print Quality of Barcodes Examined
Climatic Tests Upon Request