VOLZ® TAPES donates to the Schallstadt Historical Society


After the recent unveiling of the world map of Martin Waldseemüller , the man who gave his name to "America", at the new town hall, we have come a good deal closer to our goal of also erecting a seated figure of Waldseemüller at his monument. With much appreciation we recieved two large donations of € 2,500 each from the companies "M. Martins Akustik und Trockenbau" and "Volz Selbstklebetechnik GmbH".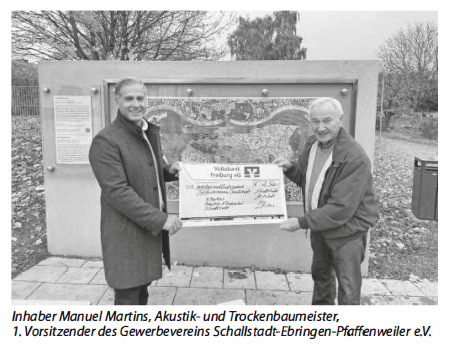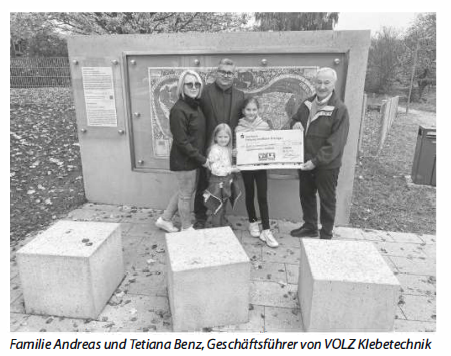 Together with the donations from the citizens of Schallstadt, for which we would also like to express our sincere thanks, we have come a lot closer to our goal of erecting a Waldseemüller figure. Nevertheless, we are still dependent on further donations, especially from Schallstadt businesses. If desired, donors of 1,000 € or more will be mentioned and "immortalised" with small plaques on the world map wall. In order to be able to commission the bronze casting soon, we would be pleased if we could complete the fundraising campaign by the end of the year. We rely on every financial support, even small donations.
Further donations from our local businesses will help us to honour Martin Waldseemüller as a son of Schallstadt. The monument ensemble will make a nice  tourist attraction.
Donation account:
Sparkasse Staufen-Breisach
IBAN DE13 6805 2328 3000 4875 24
(Article translated from the Schallstadt Mittelungsblatt #46 2021)